Upcoming Meetings and Events
Joel Paulsen was hired as the first Executive Director after a nation-wide search was conducted.
Paulsen started on Sept. 3, 2019.
He has almost 20 years of experience in engineering, civil works and traffic related projects.
Previously, he was an engineer and Office Leader for Stantec Engineering. He has worked on projects from utility replacements, transportation improvements, levee systems, and community planning.
Paulsen served on the Moorhead City Council and was appointed by Minnesota Gov. Mark Dayton to the Governors' Task Force in 2018. As a member of the Task Force, Paulsen was one of 16 local residents and experts asked to find solutions to achieve permanent flood protection for Fargo, Moorhead and the surrounding communities.
Paulsen grew up in Moorhead, MN and received a Civil Engineering degree from North Dakota State University. He has a wife and four children.
The Diversion Authority has officially hired Joel Paulsen as the first Executive Director for the FM Area Diversion Project in August of 2019.
Paulsen is scheduled to begin on September 3, 2019. He was offered the position in late July after a unanimous vote from the Board.
Licensed Professional Engineer
Certified FEMA Floodplain Manager
Certified Stormwater Pollution Prevention Plan Designer, University of Minnesota
Minnesota Department of Transportation Certified Technician: Grading & Base
National Society of Professional Engineers: Member in Minnesota
Vice President of Engineers Without Borders: Red River Valley Professionals
Marshall Memorial Fellow: German Marshall Fund (GMF) of the United States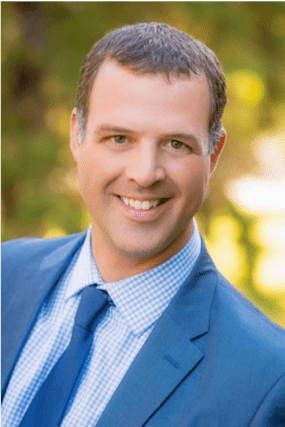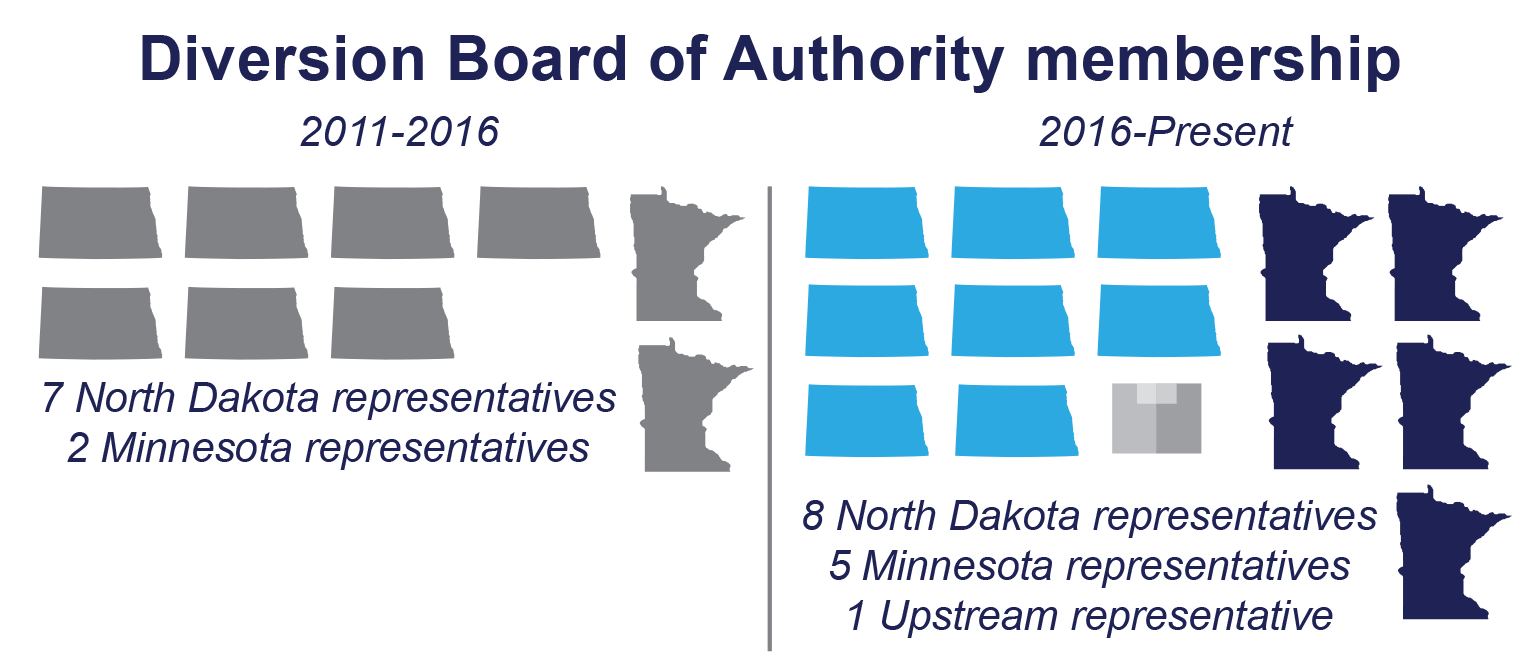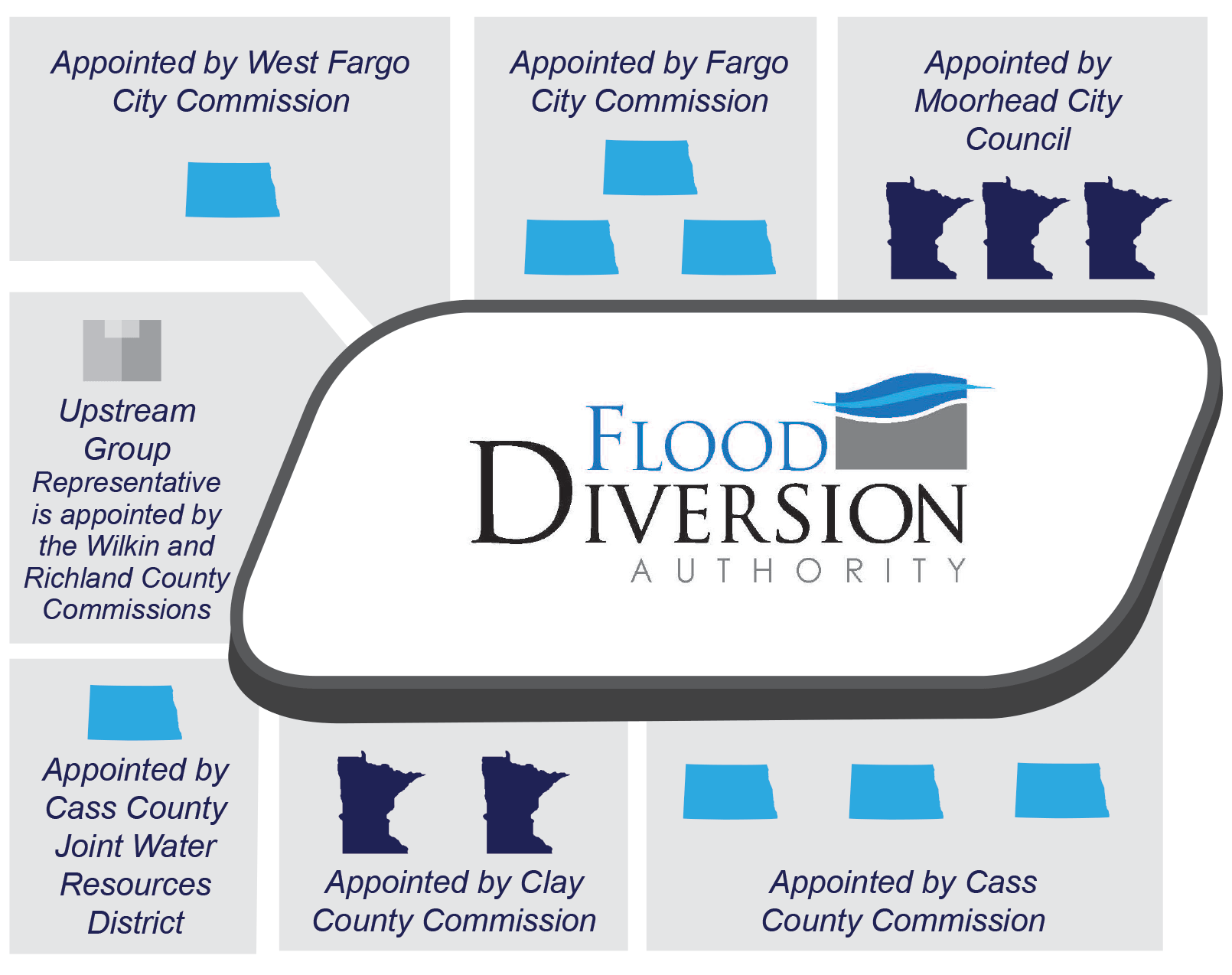 1998
Flood planning begins
Numerous city and county organizations begin meeting to find permanent solutions to the threat of flooding facing Fargo, Moorhead and surrounding communities. 
2011
Limited JPA adopted
The group agreed to adopt a limited agreement that would outline how they worked together on flood protection efforts. The intent of this limited agreement was to guide the group until the U.S. Army Corps of Engineers executed a Project Partnership Agreement (PPA).
2016
Full JPA adopted
Before the PPA was formally signed, suggested changes to the JPA were incorporated and a full JPA was signed by the participating parties. This continues to be the governing document that guides the FM Diversion Board of Authority. It also officially creates the entity that partners with the U.S. Army Corps of Engineers on the FM Area Diversion Project. 
Agriculture Policy SubCommittee
The Agriculture Policy Subcommittee first met in 2012. The group focuses on agriculture-related issues and the Project.