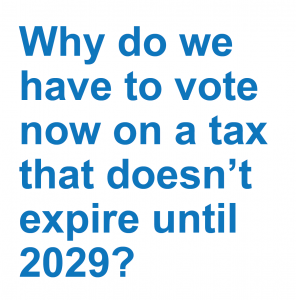 The foresight by voters in Fargo and Cass County to pass sales taxes early in the process helped move the Project swiftly through the necessary political hurdles and obtain federal and state funding.
No tax rate increases are needed, but the expiration date of the existing flood-related sales taxes need to be extended in order to implement the final Project.
In order to start construction and commit to building this large civil works project, it is first necessary to secure a long-term funding source that will be used to pay back the significant capital costs that will be financed to complete construction.
A public-private partnership (P3) will be used to construct a substantial portion of the Project. The Diversion Authority must have in place the long-term funding source prior to starting the procurement of the P3 Developer, who will need confidence that the Diversion Authority has the necessary funding in place.
The P3 approach is believed to be the most cost effective and efficient delivery method for Project construction.