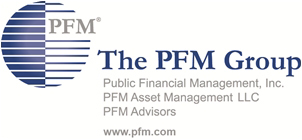 One of the country's top financial consulting firms will be helping the Flood Diversion Authority fund and finance the Diversion Project.
The PFM Group will work closely with the Diversion Authority's project management firm and the U.S. Army Corps of Engineers on the $1.8 billion Diversion Project.
"The PFM Group and Public Financial Management, Inc. are delighted to serve as Financial Advisors to the Fargo-Moorhead Diversion Authority," said Jessica Cameron Mitchell, PFM Senior Managing Consultant and team leader for this project. "We are gratified that we can bring PFM's extensive experience to bear in helping the Authority, its staff, and the project team with the financial analysis, plan, and eventually, with the execution of this vital project."
The PFM Group of companies are national leaders in providing independent financial advice as well as investment advisory, management and consulting services to local, state, and regional governments, their independent authorities, and non-profit clients.
"For over 35 years, PFM has believed that the client's interests always come first. Service is our top priority in everything we do," Ms. Cameron Mitchell explained. "We are proud to help our clients meet their financial challenges, and we look forward to doing so as part of the Fargo-Moorhead Diversion Authority team."
For more information on the PFM Group, visit: www.pfm.com
Similar Posts: