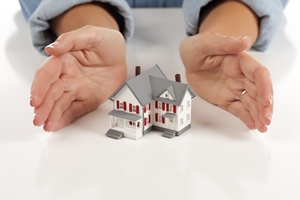 Depending on the city or county, floodplain maps in the greater Fargo-Moorhead area are either in the process of being revised or updated, or the process has been completed.
Residents are encouraged to consult the maps available. Due to the impending changes to flood maps, residents are encouraged to act swiftly in considering a flood insurance purchase so they may take advantage of potential benefits, such as grandfathering-in a preferred rate for their property.
It is also important to remember that although flood maps are published by FEMA, individual mortgage companies may require a homeowner to carry flood insurance, not FEMA or a local jurisdiction.
Many sources of information are available online. Here is a summary of where to find flood insurance information for Fargo, Moorhead, Cass County and Clay County:
Fargo
www.fargofloodinsurance.com
The revised floodplain map for the City of Fargo is expected to become effective on March 19, 2013. At that time, many properties will be added to the Special Flood Hazard Area (SFHA), also known as the 100-year floodplain, high risk area, regulated floodplain and Zone A. Fargo homeowners who are newly mapped into this zone and who have a federally backed mortgage will be required to purchase flood insurance. For homeowners without a mortgage, flood insurance will remain optional but highly recommended.
Links on www.fargofloodinsurance.com will provide you with information regarding the revised floodplain map, how it will affect you, purchasing flood insurance and why the purchase of flood insurance could impact the sale of your home in the future.
Educational resources are also provided. Members of the business community are encouraged to use these tools for private use and to help educate clients.
Moorhead
www.cityofmoorhead.com/the_city/floodplain/insurance.asp
The City of Moorhead website offers information and maps on the revised Federal Emergency Management Agency (FEMA) floodplains in a similar fashion to the City of Fargo's website. The maps for the City of Moorhead became effective on April 17, 2012.
Cass County
www.casscountynd.gov/county/depts/planning/Pages/FloodplainAdministration.aspx
FEMA has split the update of Cass County Flood Insurance Rate Maps (FIRMs) into two sections, referred to as the Eastern Cass Study and the Western Cass Study. They recently released preliminary flood maps for Eastern Cass County to local governments, which are available for viewing at the County Planning Office or by contacting your local township or city floodplain administrators. It can be expected that the Eastern Cass FIRMs will become effective on March 19, 2013, while the Western Cass Study has currently been put on hold by FEMA.
If you have any questions regarding flood risk in rural Cass County, please contact the Cass County Planning Office at 701-298-2375 or solbergt@casscountynd.gov anytime. More information is also available on the County website.
Clay County
www.co.clay.mn.us/Depts/PlanEnvi/PZFIRM12.htm
Clay County's website features flood insurance rate maps by township in downloadable pdf format. The Clay County Planning and Zoning staff can assist with looking up flood zones for specific parcels on the maps, if need be. The maps for Clay County became effective on April 17, 2012.
Additional links:
FEMA
Official website of the National Flood Insurance Program
Similar Posts: