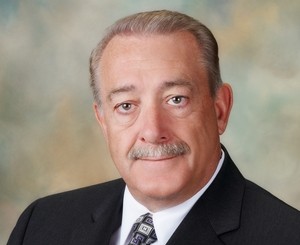 Substantial progress has been made on several aspects of the F-M Area Diversion Project over the last few months. Diversion Authority Chairman Darrell Vanyo made that comment during a November update to North Dakota Governor Jack Dalrymple, the State Water Commission, and the Water Topics Overview Committee.
In his report, Vanyo provided an update on recent meetings in Washington, the Minnesota Department of Natural Resources' (DNR) Draft Environmental Impact Statement (EIS), and the release of a North Dakota State University (NDSU) study on agricultural impacts.
Federal Support
Meetings continue at the highest levels in Washington regarding the Diversion Project. Senator John Hoeven met recently with the Director of the President's Office of Management and Budget (OMB).
"Senator Hoeven said that good progress is being made and that the OMB and the Corps of Engineers are both supportive of the Diversion Project and our efforts towards development of a Public Private Partnership to facilitate construction of the Diversion," said Vanyo.
"Senator Hoeven's key message is one we share and we know you do, too," continued Vanyo. "Investing in permanent flood protection is more cost effective than responding to a flood event."
Minnesota Draft Environmental Impact Statement
The Diversion Authority continues to work closely with its partners in Minnesota to develop the Diversion Project. The Minnesota DNR has finished its first draft and public comment period of its environmental review.
"The DNR's review found that only a Diversion Project, with an upstream staging area, could sufficiently protect the Fargo-Moorhead area from flooding, said Vanyo. "This is a satisfying justification and validation of the six years of work that have been put into our Project. And, with the ultimate release of the Minnesota EIS early next year, we look forward to our continued work with our partners in Minnesota on how best to address the mitigation needs due to the Project."
NDSU Agricultural Income Impact Study
The Diversion Authority has been working with NDSU's Agribusiness and Applied Economics Department for over a year to identify and quantify the revenue impacts on farmland resulting from the temporary staging of water due to the operation of the Diversion Project. The full study was released in early November.
Read more about the study in this article, and read the full report here.
Among the findings in the report:
There is an 85% chance that the Diversion will not operate in any given year
In years when the Diversion operates, the effects of flooding will be over for a majority of lands approximately the same time regional planting starts.
"This incredibly detailed study will give us a lot of solid information when finalizing a mitigation policy for land within the staging area," Vanyo said. "I also hope this study gives some comfort to those farmers who will be impacted by the Project, letting them better know the scale of the possible impacts. We will continue to work closely with the State Water Commission, and our local Agricultural Policy Subcommittee, to review the results and to help meet the directives put forward during the last legislative session for additional study."