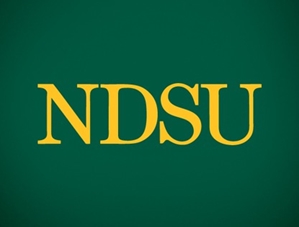 The Flood Diversion Board of Authority has released the initial results of a new study that details the impacts on agricultural revenues due to the operation of the FM Area Diversion Project.
The Diversion Authority contracted with North Dakota State University's Department of Agribusiness and Applied Economics to help evaluate the impacts on farming revenues due to operation of the Diversion Project.  The full report, the Initial Assessment of the Agricultural Risk of Temporary Water Storage for FM Diversion, is posted in the Studies and Technical Documents section.
The data used in the study quantifies the impacts on crop plantings and inundation durations across 98 tracts of land in and outside the Corps of Engineers' staging area, but does not cover the entire staging area.  It is expected that this information, combined with further analysis, will help develop policy regarding agricultural impact mitigation.
"We are happy to have the initial results of this heavily anticipated study," said Rodger Olson, farmer and Co-Chairman of the Agricultural Policy Subcommittee.  "This effort should give landowners, producers, and the Diversion Authority common ground on which to address the agricultural impacts that protecting the metro area creates."
The study by NDSU covered an initial assessment of the agricultural risk associated with the temporary water storage necessary to effectively operate the Diversion Project.  The presentation covered impacts from six different flood events (10, 25, 50, 100, and 500-year events, along with a 1997-like long flood) that would trigger the Diversion Project's staging area.
The study concludes the following:
There is an 85% chance that the Diversion will not operate in any given year.
The effects of flooding will be over for a majority of lands at approximately the same time regional planting starts.
During a 25-yr or larger flood event, there is a high probability (60% chance) of modest ($1 to $25/acre average within a storage area) revenue losses due to planting delays.
During a 25-yr or larger flood event, there is a low probability (10% chance) of greater losses ($25 to $75 per acre).
Modeling a 1997-like flood event demonstrates that the duration of the flood event will be an important driver of revenue loss for producers.
Questions about eligibility for crop insurance in the staging area must be clarified. The financial implications of lost eligibility were not included in this study.
"The model that was created is incredibly complex and shows the probability of planting delays during a flood year is high.  However, flood years that would trigger activation of the Diversion are rare, and the magnitude of delays and associated revenue losses are low," said Dean Bangsund, M.S., Research Scientist at NDSU.  "The data in our report quantifies the specific revenue losses for the four major crops in our area associated with a variety of flood events.  Our Department hopes the information is utilized by the Diversion Authority to help continue its evaluation of alternative compensation adjustments and mitigation strategies."