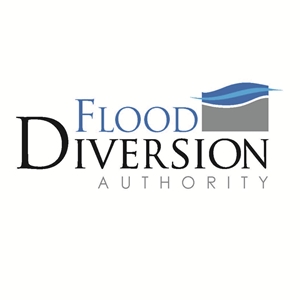 A second monthly meeting has been added to the Flood Diversion Board of Authority's meeting schedule, on an "as-needed" basis. With the pace of work increasing on the FM Area Diversion Project, it has become necessary for the Board to meet more frequently to review and approve items.
The second monthly meeting is scheduled for the 4th Thursday of each month at 3:30 pm in the City Commission room at Fargo City Hall, and will be held depending on Diversion Project workload. A decision will be made each month about whether there is enough additional business to warrant the second meeting.
The meeting currently being held on the 2nd Thursday of each month at 3:30 pm will continue.