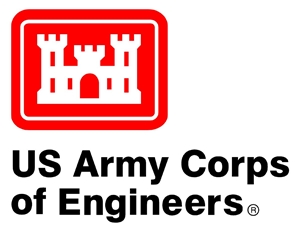 The U.S. Army Corps of Engineers, St. Paul District, has posted a copy of its Supplemental Draft Environmental Assessment, or EA, on the internet for the proposed Fargo-Moorhead Area Diversion Project. The Supplemental EA focused on the changes to the project since the completion of the Environmental Impact Statement dated July 2011.
The Supplemental EA documents are available on FMDiversion.com, and also on the Corps of Engineers' website here. The report and all appendices are also physically available at the following library locations: Fargo Public Library, 102 N. 3rd St., Fargo, ND; Fargo Public Library, Carlson Branch, 2801 32nd Ave. S., Fargo, ND; Moorhead Public Library, 118 S. 5th St., Moorhead, MN; West Fargo Public Library, 109 3rd St. E., West Fargo, ND; Kindred Public Library, 330 Elm Street, Kindred, ND; Climax Public Library, 104 West Broadway, Climax, MN; and Breckenridge Public Library, 205 N. 7th St., Breckenridge, MN.
A public review and comment period on the Supplemental Draft EA began on June 14, 2013 and will end July 15, 2013. Official comments may be submitted electronically in the EA section of the Commentspage of fmdiversion.com, or mailed to:
Terry Williams
U.S. Army Corps of Engineers
180 E. 5th St., Ste. 700
St. Paul, MN 55101-1678
All comments received will be made available to the public to include the possibility of being posting on a publicly accessible website. Individuals are requested not to include personal privacy information, such as home addresses or home phone numbers, in their comments, unless they do not object to such information being made available to the public.
Save the Date
The Corps of Engineers, in cooperation with the Diversion Authority, will host a meeting on Tuesday, June 25, 2013, to discuss the latest Environmental Assessment. The meeting will also update landowners within the western and southern reaches of the proposed diversion channel.
The meeting is open to all individuals interested in the EA.
The meeting will take place on June 25, 2013, at the Fargo Civic Center, Centennial Hall, 207 4th St. N., Fargo. The meeting will begin at 6 p.m. with an open house, followed by a formal presentation at 7 p.m., and conclude with an open house from 8 p.m. to 9:30 p.m. in the evening. Sign language interpreters will be available upon request. If needed, please contact Katie Opsahl at 651-290-5259 or Katie.m.opsahl@usace.army.mil no later than June 19, 2013.
Any questions about the meeting can be directed to Terry Williams, Corps project manager, at 651-290-5517.
The nearly 700 U.S. Army Corps of Engineers, St. Paul District, employees working at more than 40 sites in five upper-Midwest states serve the American public in the areas of environmental enhancement, navigation, flood damage reduction, water and wetlands regulation, recreation sites and disaster response. Through the Corps' Fiscal Year 2011 $175 million budget, nearly 2,800 non-Corps jobs were added to the regional economy as well as $271 million to the national economy. For more information, see www.mvp.usace.army.mil.
Similar Posts: