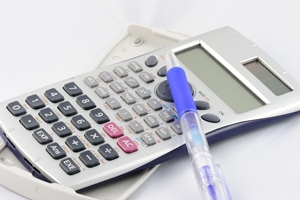 Some recent public discussions that have tried to explain the differences in valuation of real property methods have led to confusion and misunderstanding regarding the process being followed to relocate and rebuild homes in Oxbow, ND. The work in Oxbow is being done to move homeowners to the protected area of a ring levee which will protect Oxbow and the communities of Hickson and Bakke from water that would be stored upstream of Fargo-Moorhead by the FM Area Diversion Project.
Gary Bock of GE Bock Real Estate provided a document to the Diversion Authority in order to shed some light on the differences in valuation between appraisals for tax purposes (assessment) versus individual property valuation for federally funded projects.
The recent public discussions highlighted the fact that property owners were paid proportionately more in Oxbow than those in Fargo-Moorhead. "The conclusion was made based upon a comparison to compensation received as a percentage of tax assessed value," wrote Bock. "This conclusion is erroneous and shows a lack of understanding of the differences in valuation purpose, methodology and results."
The Diversion Authority has been making sure each homeowner receives the required relocation assistance and replacement housing, as required by the Uniform Act (URA), which is a federal law. This process requires that appraised values be used. Then, an offer of Just Compensation is prepared for the impacted property based on the appraised value of the home. The appraisals are conducted following federal "yellow book" requirements, which are more rigorous and specialized than a typical bank appraisal.
"The basis for buyouts should not be assessed values. They should be appraised values," said Darrell Vanyo, Chairman of the Diversion Authority. "That's the only constant that you really have when you start dealing with multiple cities or rural areas because we all know that assessed values will take on a different look depending upon where you are."
Background and Basis of Valuation Approaches
The following is the detailed description of why appraised values are being used, as written by Gary Bock.
Assessment
Assessment for tax purposes is referred to as "ad valorum" (at value) valuation. The purpose of tax assessment is as old as society itself and is driven by the need to support the efforts of a government entity to provide services to all citizens. All tax assessment finds its authority under the law. In North Dakota, the authority is found in ND Century Code. (N.D.C.C. 57-02-01) By law, every jurisdiction is entitled to levy taxes and given that authority under the NDCC.
Because even the smallest jurisdiction will have a number of properties subject to the same taxing authority, appraisal of these properties is undertaken on a "mass appraisal" basis. That is, common elements are used to compare properties to achieve a roughly equal basis for the application of equitable value of property as the basis for assessment and collection of taxes.
This system is staffed by people that vary in experience from very little simplified training, to those who are highly trained, well-educated and versed in the valuation of complex properties of all types. Under mass appraisal, many times the properties are analyzed without the benefit of an interior inspection since staff resources are typically limited and there are a large number of properties to value each year.
Large jurisdictions, such as Fargo, employ a staff that specializes in the accurate appraisal of all types of properties from vacant lots to industrial properties. Valuation is accomplished by comparison to known sales activity from year to year, segregated by property type. As one might expect, hundreds of sales provide a large amount of information that is statistically analyzed to determine the features that impact value. This analysis becomes the guide to mass appraising all of the properties in the jurisdiction on a regular (typically yearly) basis. From a statistics standpoint, one typically requires at least 30 sales in a sample to accurately analyze a trend.
Small jurisdictions on the other hand, have far less data to work with and assessed values may stay flat for a period of time until the larger market indicates movement. In some cases, the local jurisdiction may apply across the board increases to properties based upon data from a larger (county wide or region wide) analysis. This method attempts to at least capture the overall economic trend, and history has shown that this method tends to follow, but lag behind the actual market, since the goal is equitable taxation distributed fairly across the tax base. Its goal is not necessarily to accurately capture specific values of properties as much as it is to insure equitable distribution of the tax base across the jurisdiction.
Real Estate Appraisal of Individual Properties
The purpose of individual property appraisal is accomplished for a variety of uses including mortgage lending, insurance coverage, and estate planning, legal settlements and for eminent domain purposes. The rules and guidelines may vary depending upon the use of the appraisal and the requirements required by the intended users. Almost all of the individual appraisals are developed using a legal guideline. The banking industry has legal requirements that must be followed, as does the insurance industry, the Internal Revenue Service and others.
As it applies to the Flood Diversion Authority, appraisals are conducted according to the "Uniform Standards for Federal Land Acquisitions" which is also referred to as the "Yellow Book". These appraisal assignments have been developed to specifically implement the Federal Law referred to as the "Uniform Act" (49 CFR Part 24, aka the Uniform Relocation Assistance and Real Property Acquisition Procedures Act).
Specifically, the URA is the law that controls how property is acquired when federal funds are used in cooperation with state and local projects. If there is federal funding involved, that jurisdiction must follow the URA or risk losing the share of federal funding otherwise provided for the project.
The purpose of the act is similar to that of assessment, in that it establishes rules for appraisals that provide for the equitable treatment of individual property owners affected by those federally funded projects. The Act itself finds it constitutional authority under the Fifth and Fourteenth Amendments to the United States Constitution. Those amendments establish the ability of government to exercise its police power in the taking of property; (eminent domain) but require that such takings must provide just compensation to property owners. In addition, the Fourteenth amendment grants the power of eminent domain to the states.
The URA also covers the relocation aspects of an acquisition involved with the personal property. Compensation is given to assist impacted property owners for moving expenses, relocation of personal property and other related costs. The theory under the law is that property owners are entitled to be no worse off in the after condition than they were before the property is taken. It matters not whether the affected owner is a person of substantial means or of no financial resources at all. The goal is to make the impacted persons no better off, but also no worse off because of the project.
Present Situation
Comparisons have been made to the buyouts using the Fargo situation and comparing it to the Oxbow situation. Some important differences should be noted.
Fargo has a large number of properties that are sold each year, lending itself to highly accurate assessment of property.
Oxbow has had few if any sales that can be used as a basis for comparison.
Using assessment results from one large taxing jurisdiction to another small rural jurisdiction does not insure an equitable comparison.
Because of the stability of the Fargo market, inferences and comparison of value to be paid based upon assessed value as a benchmark had credibility.
It should be noted that the 110% payment of assessed value was made after a large number of properties had been individually appraised for buyouts. Therefore, a proper correlation could be made.
The correlation in Oxbow was not a statistically accurate representation.
The one very highly valued property was included in the "average". Statistically, it would be considered as an "outlier" and would have been left out of the analysis. Typically, high end properties with a high value are under assessed from a taxation standpoint and lower value properties are over assessed compared to actual value. This concept has to do with the number of properties of each type that are bought and sold in the market within a year, not because the system favors the high value properties over lower value properties. There are just more of them bought and sold.
Until a significant number of properties are bought out and it can be demonstrated that Oxbow actually has a market that can be measured, analysis of buyout price to assessed value should be avoided.
Relocation assistance, (moving, re-establishment, housing of last resort) should be kept separate from the compensation paid for real property acquisition. Each individual situation can vary depending upon household size, age demographics, etc.