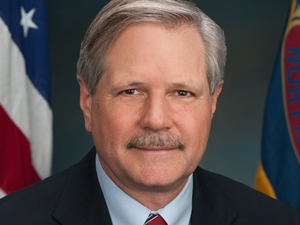 Legislation that would bring billions of investment dollars to State and local government to help grow and repair America's aging infrastructure would also play an instrumental role in making sure new construction projects, such as the FM Area Diversion Project, are competitive for funding.
U.S. Senator John Hoeven (R-North Dakota) teamed up with U.S. Senator Ron Wyden (D-Oregon) to introduce the "Move America Act of 2015", which would expand tax-exempt private activity bonds and create a new infrastructure tax credit, giving states significant flexibility to pursue infrastructure projects that are badly needed across the country.
"Move America bonds and tax credits are an effective way to leverage private-sector dollars to build the infrastructure we need across the country to grow America's economy and create jobs," says Sen. Hoeven. "It's fully paid for so it doesn't increase the deficit, and we've designed it to work with the P3 partnership program, so it could be particularly helpful in funding permanent flood protection in the Red River Valley." P3 refers to Public-Private Partnerships, a funding mechanism that is gaining popularity around the country.
The program creates Move America Bonds to expand tax-exempt financing for public-private partnerships, and Move America Credits to leverage additional private equity investment at a lower cost for States.
Hoeven is pledging to continue to press the Corps as well as the Office of Management and Budget to approve the diversion as a P3 project and budget for it accordingly in future years.