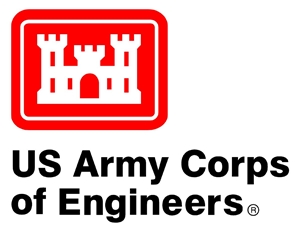 It is understood that flood risk exists for everyone living in the Red River Basin. The Corps and other agencies continue to investigate permanent flood risk management measures for all those living inside and outside the Fargo-Moorhead metro area.
The Corps St. Paul District is currently working on a feasibility study to investigate the implementation of nonstructural flood risk management measures for rural residents and farmsteads along the main stem of the Red River and the Bois de Sioux River. This study is being conducted as part of the Red River of the North Basin-wide Watershed Study. The non-federal sponsors for the study are the Minnesota Red River Watershed Management Board and the North Dakota Red River Joint Water Resource District.
The nonstructural measures which were considered in this study include: elevation of structures including grain bins, wet or dry flood proofing, relocation, acquisition, buyout, nonstructural berms, and raises to existing berms. The nonstructural assessments have been completed by the National Nonstructural Flood Proofing Committee out of the Corps Omaha District.
The study has completed nonstructural assessments for a portion of the study area and results of the nonstructural assessments have resulted in a positive benefit cost ratio for a portion of the structures investigated. The project, once implemented, would be voluntary and cost shared between the Corps, the non-federal sponsors and the landowner.
It is anticipated that the feasibility study will be released for public review and comment in late spring 2013.
Questions related to the study can be directed to the Study Manager Katie Opsahl at 651-290-5259 orKatie.m.opsahl@usace.army.mil. Additional information related to nonstructural flood risk management measures can be found on the here:http://www.usace.army.mil/Missions/CivilWorks/ProjectPlanning/nfpc.aspx.
Similar Posts: