The FM Area Diversion Board of Authority welcomed new members and elected a new vice-chair before their regular meeting Thursday, June 23. Establishing members was necessary after the approval of the new Joint Powers Agreement (JPA). As part of the new structure outlined by the JPA, a vice-chair was chosen for the committee, whom is required to be from a different State than the chair. Moorhead Mayor Del Rae Williams was nominated and approved for the position.
The new JPA creates a long-term governance structure for the Diversion Authority and allows them to sign a Project Partnership Agreement (PPA) with the federal government to start construction on the Project this fall.
"This is another step closer to seeing this Project constructed," Chairman Darrell Vanyo said. "This is an exciting time as we close the chapter on the limited joint powers and start with the new JPA. We want to welcome the new members to the board and thank our old members."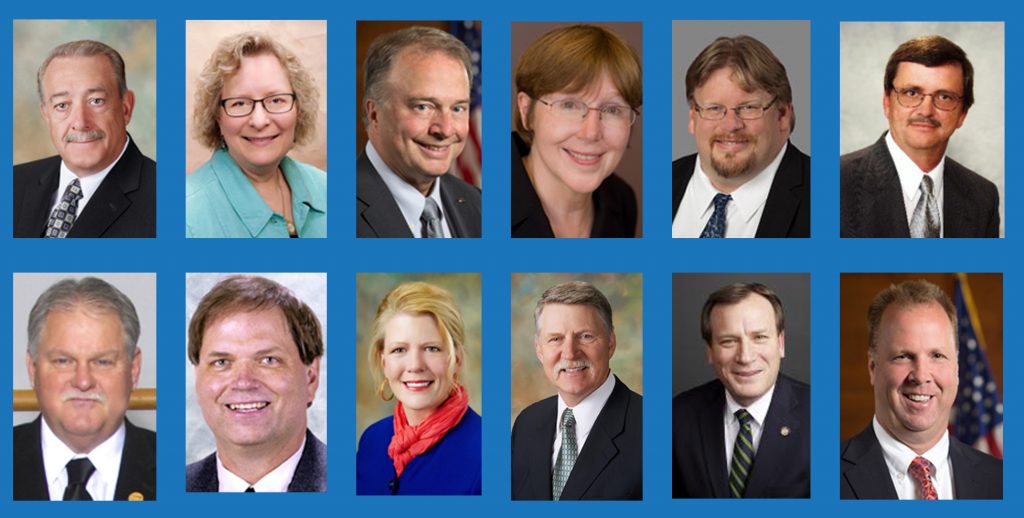 The new board includes the following members representing the five governmental entities in Minnesota and North Dakota:
Darrell Vanyo, Chair and Cass County Appointee
Mayor of Moorhead Del Rae Williams, Vice Chair
Mayor of Fargo Tim Mahoney
Nancy Otto, Moorhead City Council
Chuck Hendrickson – Moorhead City Council
Kevin Campbell – Clay County Commission
Grant Weyland – Clay County Commission
Mike Thorstad – West Fargo City Commission
Rodger Olson – Joint Water Resource District
Ken Pawluk – Cass County Commission
Mary Scherling – Cass County Commission
Dave Piepkorn – Fargo City Commission
Tony Grindberg – Fargo City Commission
A fourteenth board member position is reserved for an upstream representative appointed jointly by Richland County, ND and Wilkin County, MN.
The next Diversion Board of Authority meeting is at 3:30 p.m., Thursday, July 14, at the Fargo City Commission Room.