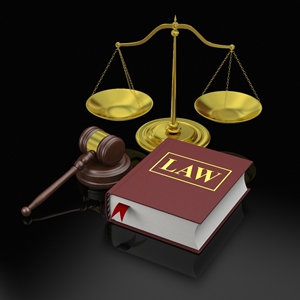 Construction of replacement homes and the relocation of the Oxbow Country Club have resumed in Oxbow, ND following a clarification issued by a federal judge.
U.S. District Judge John Tunheim has clarified that his order issued in May allows home construction, utility and infrastructure work, and construction and relocation activities related to the Oxbow Country Club to continue; and that the order to stop work applies to the Oxbow Hickson Bakke (OHB) ring levee being built around Oxbow and the communities of Hickson and Bakke. The ring levee work has stopped until the Minnesota Department of Natural Resources (DNR) is finished reviewing the Diversion Project.
In a memorandum issued on July 28, Judge Tunheim writes that the Preliminary Injunction originally issued in May has been clarified. Regarding construction related to the ring levee, the modified order reads:
All physical construction activities related to the OHB ring levee means only physical construction on the OHB ring levee itself, along with physical construction that is directly required to make the OHB ring levee functional. The injunction does not encompass activities that fall outside of the preceding definition, even if they are tied in some perceivable way to the OHB ring levee. For example, the injunction does not encompass home construction; utility and infrastructure work; and construction and relocation activities related to the Oxbow Country Club.
The ring levee will protect Oxbow, Hickson and Bakke from natural flooding up to a 100-year event. While it was also designed to protect against the water that would be stored temporarily upstream of Fargo-Moorhead by the Diversion Project, the Diversion Authority voluntarily agreed not to construct the levee to that additional height until the Minnesota DNR had finished its environmental review of the larger project. The Court earlier ordered the Diversion Authority to cease work on all physical construction of the levee, and as a result, the Diversion Authority has stopped $10 million worth of physical construction.
Homeowners are in the process of relocating to the protected area of the ring levee, and builders are constructing replacement homes in the area. Portions of the Oxbow Country Club are also being moved to the protected area.
All of the construction and relocation activity follows the federal Uniform Act (URA). The URA, passed by Congress in 1970, is a federal law that establishes minimum standards for federally funded programs and projects that require the acquisition of real property (real estate) or displace persons from their homes, businesses, or farms. In addition, the Diversion Authority is abiding by agreements with the City of Oxbow, regulations set by North Dakota state law, and other policies.