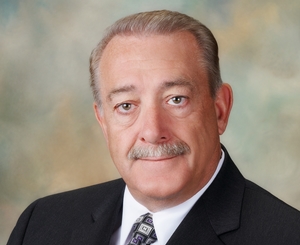 By Darrell Vanyo, Chairman of the Diversion Authority
Now that we have heard from our Congressional Delegations the good news that federal funding could be on the way, flood protection for Fargo-Moorhead is expected to take significant steps forward in 2016. In December, the Diversion Authority approved a $237.5 million budget for 2016. The budget supports efforts based on the assumption that three major milestones will be completed; the Minnesota DNR will issue its final EIS, the preliminary injunction for construction of the OHB Ring Levee will be lifted, and federal appropriations for construction will be obtained.
As Chairman, I have heard loud and clear the concerns about the impacts from the Diversion Project:
What is being done to mitigate the impact to farmland?
What is being done to protect cemeteries within the staging area?
When will we be certain which properties will be bought and when?
What will the Diversion Project cost?
We know that there are several unresolved questions regarding the impacts that will be caused by the Diversion Project. What the mitigation will be for those impacts is a key question and an important piece of the puzzle. We are working on solutions, but have been unable to complete the answers to these questions because we have not yet obtained the federal commitments needed to begin Project construction. We are committed to spending the time and taxpayer dollars necessary to develop answers as soon as we are certain the project is underway with a federal commitment.
With the approval of the 2016 Diversion Budget, we have approved money to move forward to work with upstream residents and technical experts to develop solutions.
What is being done to mitigate the impact to farmland?
In order to operate the Diversion Project during times of major flooding, the staging of water upstream is necessary. There is an 85% chance in any given year that there will be no additional water upstream of the Project and the Diversion will not operate. When it does operate, water will be stored for approximately 1-3 weeks in the spring. The question we need to answer is, how will farmers be compensated for additional water on their land when the Project operates? The recently released NDSU study takes a big step forward in answering this question, but we are not there yet. We know flowage easements are a federal requirement and we will obtain them. In addition, we need a better understanding of how federal crop insurance is impacted by Project operations and if the Diversion Authority should consider additional mitigation on top of the federal flowage easement.
It is my vision that easement payments for those inundated begin to be determined by year end. If this can be achieved, then those land owners interested in working with the Diversion Authority to finalize individual agreements will be provided with the opportunity to do so.
What is being done to protect cemeteries within the staging area?
The Red River Valley is prone to flooding. We have numerous cemeteries up and down the Red River that flood today. With the Diversion Project in place, there are several sites where this flooding is worse. We have to, and will, address this. The Corps of Engineers released an incredibly detailed report on each cemetery in the area that included potential mitigation options for each. This mitigation is a local responsibility and is to be paid with local taxpayer dollars. Given the current legal environment, we have been unable to advance this mitigation and cannot until the MN EIS is final. What we can do is ask representatives from the impacted cemeteries to join with representatives from the Diversion Authority to sit down at a table and go through the options and try to find the best option. We will do this in 2016.
I would like this group to begin meeting soon to categorize the types of impacts on cemeteries. It would seem achievable by year end to have a better understanding of future mitigation plans for cemeteries. I envision this effort would include meeting with each cemetery manager and working together to develop a mitigation plan that is appropriate and workable. Costs would be developed for each cemetery's mitigation plan and then forwarded to the Diversion Authority. I do not expect this work to be entirely complete at year end, but substantial progress should be made and we can prioritize implementing these efforts in future budgets.
When will we be certain which properties will be bought and when?
In 2016, we will expand the current voluntary home buyout program to those within the impacted area who wish to move elsewhere. The metro area has acquired over 700 homes in the name of flood protection and we have approximately 100 more that are needed to implement the Diversion Project.  To date, the Diversion Authority has purchased a few dozen homes in Oxbow and homes where a medical hardship exists. Throughout this process, we have heard a desire from many impacted homeowners to move out of the limbo they are in and start the buyout process now. It is my goal, and the budget complements this goal, that we make contact with the owners that have expressed this interest in hopes of being able to jointly  reach an agreement on how to move forward.
What will the Diversion Project cost?
Taxpayers in Cass County and Fargo know we need flood protection and have voted three times to implement taxes to support permanent flood protection. With the passage of two dedicated sales taxes and a special assessment district for financing, we are further ahead than any project in the country. We owe it to the taxpayers now to develop a final comprehensive cost estimate and financial plan. What is the price of the protection we need? How will construction be financed and how long will we need to extend the sales taxes further into the future to allow more generations to share in the cost of protection? We will know these answers in the coming months and will be able to have an open conversation with the taxpayers about what final commitments are needed to get the protection we all know we need.
Like any significant public infrastructure undertaking, the Diversion Project is large, expensive, and complicated. The Diversion Project is also an absolute necessity to protect our economy from being destroyed, our homes from being lost, and for the long-term relief for more than 20,000 homes on both sides of the river from paying increasingly burdensome flood insurance costs. With the Diversion Project, we have the right plan in place and are ready to begin construction, and in 2016, we expect to obtain the federal and state commitments to begin.
I know it has been difficult for those potentially impacted by the Project and for those within the protected area in need of protection as we wait for resolution of these questions. Know that we are working fervently to attain the federal and State approvals, as well as advance mitigation plans, so that we can start as soon as possible. Our Senators and Congressmen in Washington are also working hard with the same goal in mind: to get protection in place for Fargo-Moorhead before the next big flood comes. We are working as quickly as possible to make this happen, but as slow as we need to in order to respect the processes that are in place. This is not an easy task and we have undoubtedly stepped on toes along the way as we balance these two aspects of Project implementation. We are doing our best and only hope that our efforts are enough as we watch the waters rise each spring.
Sincerely,
Darrell Vanyo
Diversion Authority Chairman