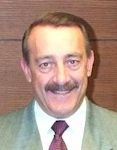 The Flood Diversion Authority on Thursday approved plans to evaluate Diversion Project features that could reduce impacts, and provide opportunities for potential cost savings.
At the Diversion Authority meeting, the Diversion Authority authorized technical activities that will:
Advance studies to refine design features of the channel and associated structures;
Study opportunities to improve drainage to benefit adjacent properties;
Investigate roads/transportation in the Northwest Corridor to assure good access;
Identify options for recreational amenities along the project.
As the Diversion Project moves forward, the project team will continually evaluate ways to save costs, accelerate and maintain the project schedule, and reduce adverse impacts to stakeholders and property owners affected by the project. This is a common practice on projects of this scale and scope.
"The ultimate goal of the Diversion Project is to provide reliable flood protection to the Metro Area. As leaders and members of this community, it is also important to us to complete this goal cost-effectively and to minimize impacts when possible," said Darrell Vanyo, Chairman of the Flood Diversion Authority.
Read the January 12, 2012 Work Directive Summary by clicking on this link: Work Directive Summary for Flood Diversion Authority: January 12, 2012