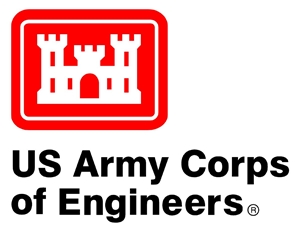 The Corps of Engineers is planning to start Phase II Cultural Resource Testing and Evaluation at several locations along the proposed diversion alignment. Great Lakes Archaeological Research Center of Milwaukee, Wisconsin, has been awarded the contract. Work is expected to start in early October and is expected to finish by mid-December.
Sites to undergo Phase II Testing were identified during the Phase I Cultural Resources investigation which took place from 2009-2012. The purpose of Phase II testing is to evaluate whether an archeological site is eligible to the National Register of Historic Places. For a prehistoric archaeological site to be eligible, it has to have portions which have not been disturbed, and it has to contain artifacts or features that can be used to date when the site was used and provide important information on the actual past use of the site.
Test units are 1 meter by 1 meter in size, dug by hand in 5 cm or 10 cm levels, and all soil is screened through a 1/4-inch wire screen to recover any artifacts present. Features, such as fire hearths or cache pits, are mapped and photographed. Soil samples from these features are waterscreened through 1/8-inch wire screen to recover small artifacts and seeds.
Artifacts are taken back to the lab, and after cleaning, are sorted by type; then counted, weighed, and measured. Artifacts which can help date a site, such as decorated ceramic sherds and projectile points, are also photographed. Animal bone fragments are identified to species and skeletal element, and help identify the season the site was used. If charcoal is found in undisturbed portions of a site, it will be radiocarbon dated to get a specific date the site was used.
All artifacts recovered from a site belong to the respective landowner and will be returned after the archaeologist analyzes them.
Similar Posts: