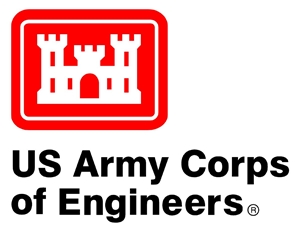 The U.S. Army Corps of Engineers, St. Paul District, in cooperation with the Flood Diversion Board of Authority, began field surveys on Monday, August 6, for the proposed flood diversion channel being proposed for the Fargo-Moorhead metropolitan area.
Corps of Engineers and URS Corporation employees will conduct biological and cultural surveys. The biological surveys will take place on the Red, Sheyenne, Maple and Wild Rice rivers and are expected to be completed by the end of September. The cultural surveys will take place along the proposed diversion and they are expected to finish by the end of November.
The Corps will also be conducting hazardous toxic radioactive waste surveys, which includes surveying land along the proposed alignment and interviewing landowners in the area.
The survey work is needed to continue the design process for the project. Landowners will be contacted prior to any work taking place. Please contact Corps Project Manager Terry Williams at (651) 290-5517 or terryl.l.williams@usace.army.mil, if you have questions about the study.
Mitigation:
The Corps has also been assessing the various mitigation needs posed by the Diversion Project: the loss of aquatic habitat, wetland habitat, and forest habitat; and interrupted connectivity for fish passage.
The Corps is researching ways to minimize impacts. However, until flood project designs are completed, the needs cannot be fully assessed. The Corps is working with various agencies to revise mitigation estimates based on current knowledge, and developing tracking systems for impacts and mitigation. The Corps recognizes it may take the full period of project design and implementation to finalize mitigation projects.
Other work:
The Corps also reports the following activities related to the Diversion Project:
All Corps-led design efforts are on schedule and under budget.
Outlet/Reach 1: 65% plans and specifications provided to the ATR team and Sponsors for review.
Reach 2 PER provided to the ATR team and Sponsors for review.
Preparing to submit Reach 4 and 5 PER's to the ATR team and Sponsors for review in August.
Preparing to submit Drayton Dam 65% Plans and Specifications to ATR team and Sponsors for review in September.
Reviewed Sponsors' 3 bridge design packages.
Presented at Water Education Foundation Briefing on Friday, July 13.
Participated in Hillsboro Railroad Bridge design kick-off (I-29 corridor).
Continuing to analyze the Southern alignment, currently proposed as a hybrid embankment.
Participated in first meeting with States concerning southern embankment design and real estate criteria.
Preparing for FEMA workshop to be held in August.
Conducting biotic (fish sampling) surveys on rivers and installing geotechnical monitoring equipment along diversion alignment.
Conducted meeting with natural resource agencies on July 18.
Similar Posts: