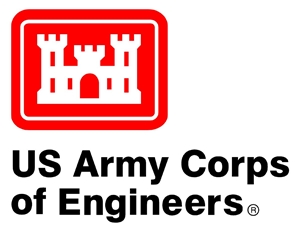 The U.S. Army Corps of Engineers, St. Paul District, has concluded its public review and comment period for the Draft Supplemental Environmental Assessment (EA) for the proposed Fargo-Moorhead Area Diversion Project. The period began on June 14, 2013 and ended on July 15, 2013. Official comments were accepted electronically in the Comments section of FMDiversion.com, on the Corps' website, and via U.S. Mail.
The Supplemental EA focused on the proposed changes to the project since the completion of the Environmental Impact Statement dated July, 2011. The proposed modifications include shifts in the alignment of the diversion channel, modification of the diversion channel cross section, construction of levees/floodwalls in downtown Fargo, and the construction of a ring levee around the communities of Oxbow, Hickson, and Bakke.
The Corps of Engineers distributed the environmental assessment to concerned agencies, interest groups, tribes, and individuals for comment. If public review identifies any significant concerns or results in additional project modifications, a revised National Environmental Policy Act document may be prepared.
Even though the review and comment period has concluded, the Supplemental EA documents are still available on FMDiversion.com. The report and all appendices are also physically available at the following library locations: Fargo Public Library, 102 N. 3rd St., Fargo, ND; Fargo Public Library, Carlson Branch, 2801 32nd Ave. S., Fargo, ND; Moorhead Public Library, 118 S. 5th St., Moorhead, MN; West Fargo Public Library, 109 3rd St. E., West Fargo, ND; Kindred Public Library, 330 Elm Street, Kindred, ND; Climax Public Library, 104 West Broadway, Climax, MN; and Breckenridge Public Library, 205 N. 7th St., Breckenridge, MN.