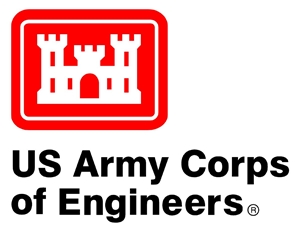 The U.S. Army Corps of Engineers, St. Paul District, in cooperation with the Diversion Authority, will host a meeting on Wednesday, June 26, 2013, to update potentially affected landowners within the project's northern reaches 1-3 of the Diversion Project.
Reaches 1-3 of the Diversion Channel are located approximately 3,000 feet west of I-29 north to the Diversion Outlet at the Red River of the North
This meeting will specifically update the landowners on the design of the diversion channel, transportation plan, local drainage and project timelines as part of the ongoing preconstruction engineering and design phase of the project. Landowners directly impacted by the project have been contacted by letter. Sign language interpreters will be available upon request. If needed, please contact Katie Opsahl at 651-290-5259 or katie.m.opsahl@usace.army.mil no later than June 19, 2013.
The meeting will take place June 26, 2013, at the Harwood Community Center, 210 Freedland Dr., Harwood, N.D. The meeting will begin at 5:30 p.m. with an open house, followed by a formal presentation at 6:30 p.m., and conclude with an open house from 7:30 to 9:30 p.m.
Any questions about the meeting can be directed to Terry Williams, Corps project manager, at 651-290-5517.
The nearly 700 U.S. Army Corps of Engineers, St. Paul District, employees working at more than 40 sites in five upper-Midwest states serve the American public in the areas of environmental enhancement, navigation, flood damage reduction, water and wetlands regulation, recreation sites and disaster response. Through the Corps' Fiscal Year 2011 $175 million budget, nearly 2,800 non-Corps jobs were added to the regional economy as well as $271 million to the national economy. For more information, see www.mvp.usace.army.mil.
Similar Posts: