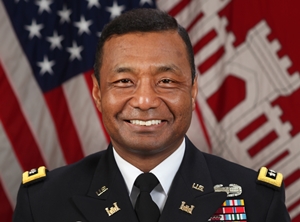 A special meeting of the Flood Diversion Board of Authority will be held on Wednesday, September 2nd beginning at 12:10 PM in the Fargo City Commission Chambers. Lt. General Thomas Bostick, Commanding General of the Corps of Engineers, will be present.
The purpose of the meeting is to afford General Bostick the opportunity to discuss activities associated with the FM Diversion project with Federal, state and local officials.
The Diversion Authority will also consider a Public Private Partnership (PPP) Notice of Intent (NOI). The NOI is to advise the industry of the Diversion Authority's intention to deliver the diversion channel through the use of a PPP. A PPP is a type of contract between the public and private sectors to deliver the design, construction, financing, operation and maintenance of the diversion channel and associated infrastructure.
A PPP is being considered to deliver the best value for the public's money; promote innovation; shorten the construction schedule; and improve constructed quality.