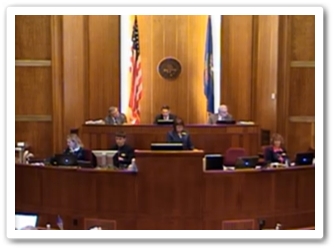 North Dakota legislation that would provide state funding for the Fargo-Moorhead Area Diversion Project if certain conditions are met will move to a House conference committee for discussion.
House Bill 1020, as amended Wednesday by the Senate, would give funding for levee and dike protection only. The Diversion Project would receive state funding after the following conditions are met:
The Diversion Project must receive federal authorization.
A project partnership agreement must be executed.
A federal appropriation must be provided for the project's construction.
The budget for the Diversion Project must be approved by the State Water Commission.
"As I have said, our work is not over. The bill is likely to change again in conference committee," said Darrell Vanyo, Cass County Commissioner and Chair of the FM Diversion Authority. "Both the House and Senate will get an opportunity to vote for permanent flood protection for Cass County and Fargo."
Similar Posts: