Originally published: December 17, 2012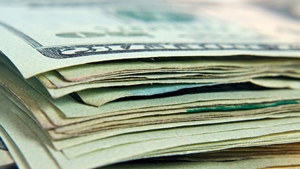 A special assessment district is being considered for the North Dakota local cost share of the FM Area Diversion Project. The assessment district is expected to improve the cost of financing for the project. However, revenues from the City and County sales taxes will be the primary source of paying for the local share of the Project.
This local share, which could total approximately $450 million, will need to be financed as the rate of expenditures will exceed annual sales tax revenues. Much like a house mortgage, the repayment will be amortized over a long period, perhaps 40 years or more. While annual sales tax revenues from Cass County and the City of Fargo should be sufficient to make the "mortgage payments" for the local project costs, an assessment district will provide the back-up needed in order to sell the bonds to finance the project.
The special assessment district is needed because as project expenditures increase to accelerate the pace of design, acquire properties, and begin construction, the current sales taxes that Fargo and Cass County voters approved for funding the Diversion Project may not match the rate of expenditures. To meet the rate of expenditures, the Diversion Authority will likely need to secure bond financing.
Creating a special assessment district would allow the Diversion Authority to acquire a lower interest bond to pay for the local financial responsibility for the FM Area Diversion Project. Sales tax revenues from Cass County and the City of Fargo are pledged to the Diversion Project and could be used for backing the bond issuance. However, bonds backed by sales tax are not as attractive as bonds backed by special assessment districts. A lower interest rate and reduced cost of financing can be achieved through special assessment backed bonds.
In addition, once the project is constructed, ongoing operations and maintenance costs will need to be funded. An assessment district would also efficiently fund the maintenance of the Diversion Project, when construction is finished.
The Cass County Joint Water Resource District has the ability under the North Dakota Century Code to administer an assessment district for the Diversion project, including benefitted properties in incorporated and rural areas. The Cass County Joint Water Resource District board is forming an assessment committee with representation from Cass County, the City of Fargo, and the City of West Fargo to develop a methodology for assigning benefits and costs.
Existing flood protection levels will be taken into account with regards to how much each parcel would be assigned benefit and ultimately assessed. For example, the City of West Fargo already has a high level of in-place protection from flooding relative to other parcels that will benefit from the project. This higher level of in-place protection should result in smaller risk reduction and ultimately lesser assigned benefits as opposed to those with current minimal flood protection in place.
Similar Posts: