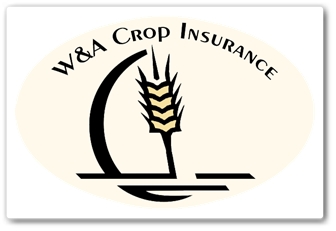 A new document provides a brief summary of available options for mitigating the agricultural risks from the F-M Area Diversion Project. The draft "Evaluation of Agricultural Risk Management Options for the FM Area Diversion Project", prepared by a top international crop insurance industry expert, was presented to the Diversion Authority, Land Management Committee and Agricultural Policy Subcommittee last week.
The Diversion Authority has recognized the Diversion Project will impact agricultural lands south of the Project in the staging area after the Project is built and becomes operational. It formed the Agricultural Policy Subcommittee to assist in the development of policies and procedures to mitigate these impacts.
One impact is related to crop insurance. The U.S. Army Corps of Engineers had indicated that the Diversion Authority is federally required to purchase flowage easements on the impacted land in the staging area in order to have the legal ability to stage water. The Diversion Authority has adopted a general plan to make supplemental crop insurance available to the impacted lands in addition to the flowage easements.
To assist in identifying and analyzing specific crop insurance options for the Diversion Authority, the Program Management Consulting team retained Watts and Associates, Inc. to prepare the initial paper documenting six different options to address the impacts from the Diversion Project on agricultural lands. As expected, the paper identifies the advantages and disadvantages of each option, potential implementation costs, and expected timeframes for each option. The initial options paper is designed to provide information on the mitigation options and to assist in deciding which option(s) to pursue further.
As anticipated, the paper prompted great discussion of many specific issues, including the new Farm Bill and its impacts on crop insurance options, delayed planting and yield loss, shared risk/liability on lands that flood today, and crop insurance for organic farms. Definitive answers to these questions and the best solution for mitigating the agricultural risks associated with the Diversion Project will need to be developed in time, but it was clear from the paper and presentations that the Diversion Authority has several options available.
The agricultural impacts from the FM Area Diversion Project will not be seen for many years until after the Project becomes operational. The Diversion Authority and its Agricultural Subcommittee are using this time to give these issues their due diligence in order to develop a policy that adequately mitigates the impacts.
The "Evaluation of Agricultural Risk Management Options for the FM Area Diversion Project" is available for download in the Library section of fmdiversion.com.